Kit Pod Renova Zero One Extra Mesh - 650mAh - Vaporesso
pod-renova-zero-one-extra-mesh
Se estiver em SP compre acima de R$ 399,99 e ganhe o frete grátis
Descrição Geral
POD Renova Zero One Extra Mesh - VAPORESSO
O mais famoso entre os pod, o Renova Zero da Vaporesso está entre os melhores do mercado.
Com seu design compacto, que cabe nos bolsos, o Renova Zero é um pod para quem quer substituir o cigarro, com bateria interna de 650mAh, e pod de reposição recarregável de 2ml e o inovador sistema de enchimento PTF (Press to Fill), o melhor em prevenção de vazamentos.
O Renova Zero vem com uma resistência CCELL e uma Mesh , exclusivas e otimizadas para nicotina, sistema avançado do OMNI Board mini que controla automático a temperatura, botão de liga/desliga, que controla a potência do vape e vem com indicador de bateria (verde para cheio, azul para médio e vermelho precisa ser recarregado) que conta com o sistema de carregamento rápido.
O POD da Vaporesso é o kit ideal para iniciantes, prático, discreto e super fácil de usar.
Sistema de recarga fácil, com o Press to Fill. Só inserir o bocal do frasco no local indicado que a pressão feita pela saída do juice abre a vedação e ao ser retirado, fecha automaticamente, evitando assim qualquer vazamento.
Um sistema seguro e confiável (o kit inclui o frasco com tamanho ideal para o POD Renova Zero).
Característica do pod Renova Zero Vaporesso:
Bateria 650mAh

Tempo de carregamento: 45min

Tanque de 2ml

Sistema Press to Fill (PTF)

Placa inteligente OMNI Board

Modos de potência: 9w (baixa - vermelho), 10,5w (média - azul) e 12,5w (alta - verde)

Material: PC, liga de zinco

Corrente de carga 1A

Resistência 1ohm

Contém:
1 Renova Zero 650mAh

1 Cápsula MESH de 1,0ohm

1 Cápsula CCELL 1,3ohm

1 Cabo USB

1 Manual do usuário

1 Certificado de garantia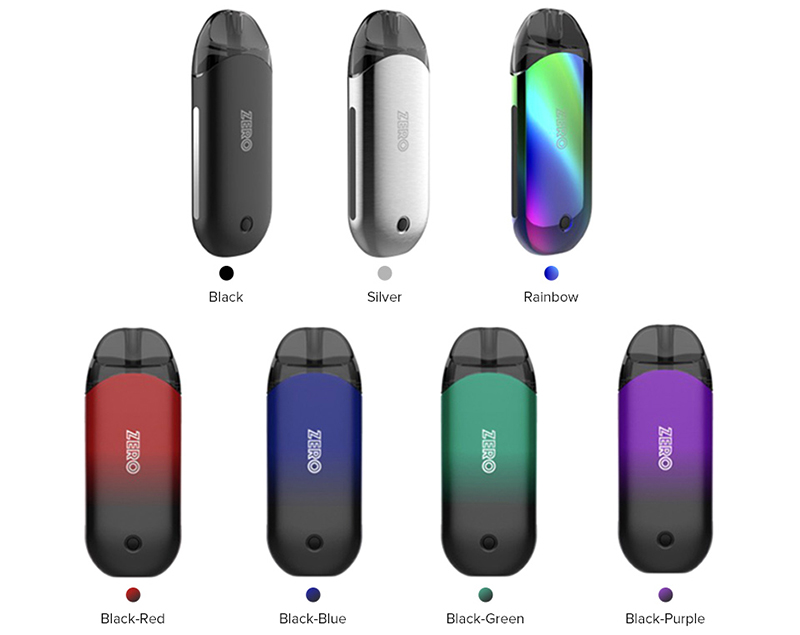 Confira a originalidade! Coloque o código do produto no compo disponível no link abaixo.